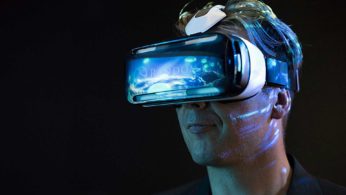 By: Joe Strafaci,
Over the last twenty years, virtual reality (VR) has grown from a budding concept to a major industry. The VR hardware and software markets are expected to be worth $2.7 billion and $4.7 billion by the end of 2016 and 2018, respectively.[1] The virtual world known as "Second Life" software, created by Linden Research, is estimated to have 171 million active VR users by 2018.[2] But this expansion creates serious legal issues that earlier forms of VR did not present. New and expanding forms of VR enable users to buy property, and more importantly, create their own unique products using the underlying coding of a VR provider.[3] As a result, lawmakers and judges have been confronted with how our legal system treats user-created product while using the underlying IP provided by a virtual reality provider.[4]
User-created and designed content presents unique legal issues for a couple of reasons. First, some debate still exists as to who owns such content. In the VR industry, companies provide the underlying code, but individuals are often responsible for the direct creation of certain content.[5] This issue is the equivalent of asking yourself whether a farmer or a chef is responsible for your meal in a restaurant. Second, courts have not given clear answers on the treatment of virtual property in the event that a company believes it has grounds to discontinue service to an individual. Traditionally, terms of service (TOS) contracts have successfully sorted out legal issues in the technology industry. However, VR companies have encountered specific legal issues with the enforcement of their TOS contracts.[6]
While the debate over the ownership of user-created content is likely not over, the legal field has generally come to the conclusion that ownership rests in the hands of the user and not the writer of the underlying IP.[7] Most prominent VR platform providers have publicly stated that they will recognize the full intellectual property protection of the digital creations of their users and courts have provided rulings consistent with that concept.[8] The U.S. government has recognized commercial entities that solely reside in virtual worlds. In the VR world known as Second Life, Eroc LLC has registered its brand with the United States Patent and Trademark Office for "providing temporary use of non-downloadable software for animating three-dimensional characters."[9]
Despite the apparent clarity that property rights reside with a user, companies have routinely attempted to craft TOS agreements to do damage to the legal rights of users.[10] In the farmer and chef example, the routine issue is that everyone agrees that the chef (user) gets to fashion the dish (user-created content) and the dish is his own piece of art. However, the farmer (VR platform) often attempts to watch the chef while he makes the dish and the farmer can throw it in the garbage at any time he finds fitting.
A serious problem still exists as to how to properly deal with user-created property when conflict arises between the user and the VR platform as described above. There are many reasons why a VR platform may fairly discontinue service to a user. However, the issue is that the user may have a considerable amount of value invested in the game, not only in purchases, but also in the underlying value of creations manufactured inside the platform. In the real world, a large legal framework exists to protect individuals and their property from creditors, the government, or any other entities that may attempt to encumber it. However, many of these protections are not extended to individuals whose property resides in a virtual world.
In recent years, some courts have attempted to break ground in establishing rights of users who are deprived of their user-created content. In Bragg v. Linden Research, a user sued a VR platform provider for seizing property they owned in Second Life.[11] Bragg had invested $300 in the game to purchase virtual property and had created products to sell to other individuals in the game.[12] The Court ultimately ruled that Linden's TOS agreement was both procedurally and substantively unconscionable.[13] A group of Second Life users also filed a class action suit against Linden when Linden changed their TOS agreement without their consent in an attempt to deprive of the property rights Linden had previously promised to grant.[14] The parties reached a settlement in 2013.[15] These two cases highlight the broader issue that while all parties may say that property rights reside in the user, much work needs to be done in affording proper consumer protections to individuals who hold and develop property in virtual worlds.
[1] See Paul Lamkin, Virtual Reality Devices: $4 Billion+ Business By 2018, Forbes (June 18, 2015), http://www.forbes.com/sites/paullamkin/2015/06/18/virtual-reality-devices-4-billion-business-by-2018/#1bfd6428fd92.
[2] See Jonathan M. Purow, Virtual Reality May Create Novel IP Issues in the Real World, Law360 (March 28, 2016), http://www.law360.com/articles/769479/virtual-reality-may-create-novel-ip-issues-in-the-real-world.
[3] See id.
[4] See id.
[5] See Krista M. Coons et al., Virtual Reality Creates Potentially Real Legal Issues, Mondaq (July, 15, 2015), http://www.mondaq.com/unitedstates/x/412502/Trademark/Virtual+Reality+Creates+Potentially+Real+Legal+Issues.
[6] See Purow, supra note 2.
[7] See Coons et al. supra note 5.
[8] See id.
[9] Id.
[10] See Purow, supra note 2.
[11] See Bragg v. Linden Research, 487 F. Supp. 2d 593, 595 (E.D. Pa. 2007).
[12] See id. at 597.
[13] See id. at 606-8.
[14] See Evans v. Linden Research, 2012 U.S. Dist. Lexis 16606.
[15] See Ann Bucher, Judge Oks Second Life Virtual Money Class Action Settlement, Top Class Actions (November, 3, 2013), https://topclassactions.com/lawsuit-settlements/lawsuit-news/5293-judge-oks-second-life-virtual-money-class-action-settlement/.
Photo Source:
http://random42.com/sites/default/files/work/casestudies/Random42-Oculus-GearVR-Headset.jpg