By Tristan Smith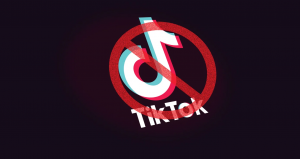 Over the course of 2020, a new wave of controversy has arisen over the use of the popular social media app TikTok across the world and specifically here in the United States.  The application allows users to create original content such as music, lip-sync, dances, and general narratives.[1] The application has grown immensely in popularity in the United States, reporting a growth rate of nearly 800% since January 2018 with nearly 100 million monthly users.[2]  Globally, the app has been downloaded about 2 billion times.[3]  However, with this increased popularity has also come a renewed and heightened scrutiny of the foreign-owned app by U.S. officials as well as other players in the private sector.[4] As far back as 2018, government officials in the United States were raising concerns about the Chinese-owned app, and in response to its growing popularity, Congress passed the Foreign Investment Risk Review Modernization Act (FIRRMA), which expanded the scope and investigatory powers of the United States Committee on Foreign Investment to allow for the committee to launch investigations into foreign corporations with a large financial presence in the United States.[5]
TikTok has also found itself embroiled in political controversies here in the United States.  In the summer of 2020, in the wake of the coronavirus pandemic and an economic crisis across the United States, President Donald J. Trump's reelection campaign announced an in-person rally for supporters of the President in Tulsa, Oklahoma.[6]  Although the Trump campaign boasted that over one million tickets had been requested, a mere 6,200 tickets were actually scanned at the rally.[7]  In the immediate aftermath of the lackluster rally, TikTok users claimed to have registered hundreds of thousands of tickets for the event as a prank without event planners being aware of the truth behind the registrations.[8]
In the wake of the growing controversy surrounding TikTok, the Trump administration has sought to encourage TikTok's Chinese owners to sell either the entire company or at least a majority stake to American buyers.[9]  ByteDance LtD, the Beijing company that owns TikTok, originally began discussions with Oracle Corporation to purchase a large portion of the company; however, the original proposed partnership fell short of the desires of President Trump and Senate Republicans who were seeking to see a U.S. company retain at least a majority stake in TikTok in order for the app to continue to be available for download in the United States.[10]
The backlash on the Trump Administration's threats against TikTok has been swift from users of the social media platform.[11] Users have developed a sense of community and view the app as an outlet for creativity and expression, specifically during the wake of COVID.[12]  As one user put it, "If TikTok did shut down, it would be like losing a bunch of really close friends I made, losing all the progress and work I did to get a big following."[13]
[1] See generally Top 10 TikTok App Tips and Tricks, Guiding Tech (Oct. 2, 2018), https://www.guidingtech.com/top-tiktok-musically-app-tips-tricks/
[2] Alex Sherman, TikTok Reveals Detailed User Numbers for the First Time, CNBC (Aug. 24, 2020, 6:33 PM), https://www.cnbc.com/2020/08/24/tiktok-reveals-us-global-user-growth-numbers-for-first-time.html.
[3] Id.
[4] Taylor Lorenz, What if the U.S. Bans TikTok?, The New York Times (July 10, 2020), https://www.nytimes.com/2020/07/10/style/tiktok-ban-us-users-influencers-taylor-lorenz.html (last updated Aug. 3, 2020); see also Mike Isaac and Karen Weise, Amazon Backtracks From Demand That Employees Delete TikTok, The New York Times (July 10, 2020), https://www.nytimes.com/2020/07/10/technology/tiktok-amazon-security-risk.html (explaining that less than five hours after Amazon sent an email to its employees asking them to delete TikTok citing security risks, the company reversed course).
[5] Hannah Weiss, Who's Afraid of TikTok?, Wake Forest Journal of Business & Intellectual Property Blog (Mar. 29, 2020), http://ipjournal.law.wfu.edu/2020/03/whos-afraid-of-tiktok/(explaining the expanded powers of the Committee on Foreign Investment in the United States under FIRRMA include the expansion of its jurisdiction and increased reporting requirements on the part of foreign companies).
[6] Taylor Lorenz, TikTok Teens and K-Pop Stans Say They Sank Trump Rally, The New York Times (June 21, 2020), https://www.nytimes.com/2020/06/21/style/tiktok-trump-rally-tulsa.html (last updated Sept. 14, 2020).
[7] Id.
[8] Id.
[9] Trump Administration Pushes for U.S. Control of TikTok, The Wall Street Journal https://www.wsj.com/articles/trump-administration-pushes-for-u-s-control-of-tiktok-11600295711 (updated Sept. 16, 2020).
[10] Id. ("Asked about ByteDance maintaining a majority stake in TikTok, Mr. Trump said, "Conceptually, I can tell you, I don't like that."").
[11] Lorenz, supra note 4.
[12] Id.
[13] Id.
Image Source: https://techcrunch.com/2020/03/12/hawley-bill-tiktok-china/