By Eleni Poulos
Attorneys adhere to a strict level of moral, ethical, and legal competency, as required by the Model Rules of Professional Conduct.[1] As technology use and knowledge evolved, so did the Model Rules.[2] As of August 2012, the American Bar Association modified the rules as the direct result of technology's influence on the practice of the law.[3] Since its adoption more than half the states—including Virginia—have implemented this rule into their own state rules, especially as the influence of technology only increases.[4] In these states, licensed attorneys are required to maintain a basic level of competence in technology use in the field of law.[5] This knowledge is particularly important because "by remaining technologically incompetent, lawyers are knowingly wasting clients' time and money due to a lack of computer skills."[6]
First, it's important to know what exactly the change that was made is. While Rule 1.1 itself remains unmoved, the comment attached to it "makes it clear that lawyers authorized to practice in a state…have an affirmative obligation to acquire and maintain an awareness and understanding of developments in technology."[7] Technology competency includes basic knowledge is several areas, such as cybersecurity, e-discovery, internet-based investigations, and a basic understanding of technology usage by clients.[8]
So how can attorneys ensure that they are up caught up on the latest technology and are competent in their field of work? For starters, attorneys are generally required to complete some variance of continued legal education to remain in good standing with the state's bar association in which they are licensed.[9] In Virginia, continued legal education is required—and this now includes continued legal education targeted specifically to technology training.[10]
In 2017, the Supreme Court of Florida not only required the duty of technology, but also mandated training through at least three hours of CLE training dedicated to technology every three years.[11] John Stewart, the chair of the Technology Subgroup of the Florida Bar's Vision 2016 commission was a strong proponent of this change and believes "if you are going to be competent in the practice of law, you have to understand technology related to your practice area."[12]
Other options include the Legal Technology Assessment, which was created to evaluate a firm or legal department's abilities with basic technology and provide the necessary training, online training, and more concrete training for students while attending law school.[13] Law librarians might also be a useful resource.[14]
It is important that attorneys put in the time and effort to remain competent not just in their legal knowledge, but also their knowledge with technology, especially as the legal field continues to implement technology further into the basic function of practice.
[1] Don Macaulay, What Is a Lawyer's Duty Of Technology Competence, SmartLawyer (Feb. 2, 2018), https://www.nationaljurist.com/smartlawyer/what-lawyers-duty-technology-competence.
[2] Darla W. Jackson, Lawyers Can't Be Luddites Anymore: Do Law Librarians Have a Role in Helping Lawyers Adjust to the New Ethics Rules Involving Technology?, 105 L. Library J. 395, 395 (2013).
[3] Id.
[4] Tech Competence, LawSites, https://www.lawsitesblog.com/tech-competence.
[5] Id.
[6] Macaulay, supra note 1.
[7] Id.; Jackson, supra note 2.
[8] Macaulay, supra note 1.
[9] Id.
[10] Tech Competence, supra note 4.
[11] Robert Ambrogi, Florida Becomes First State To Mandate Tech CLE, LawSites (Oct. 3, 2016), https://www.lawsitesblog.com/2016/10/florida-becomes-first-state-mandate-tech-cle.html.
[12] Id.
[13] Robert Ambrogi, OK, We Get Technology Competence, But How Do We Get Technologically Competent?, Above The Law (Nov. 6, 2017), https://abovethelaw.com/2017/11/ok-we-get-technology-competence-but-how-do-we-get-technologically-competent/?rf=1.
[14] Jackson, supra note 2.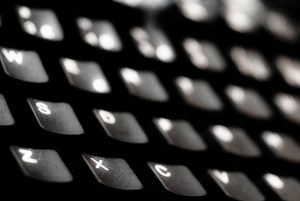 Image Source: https://search.creativecommons.org/photos/06f7b1de-f958-404f-b397-3e8ae8481257