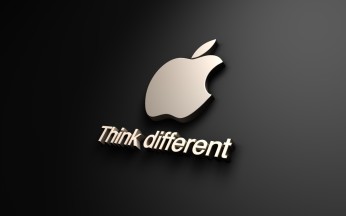 By: Biniam Tesfamariam,
Silicon Valley Company against the Federal Government, who will win? Apple has so far refused to comply with a federal magistrate-judge's demands of the company assisting the FBI to break the encryption of an iPhone. More specifically, Apple was asked to create new software that would allow law enforcement officials to break into the iPhone. Not just any iPhone, but the one iPhone that belonged to one of the San Bernardino shooters -of last year- responsible for killing 14 people in California.
So what is at issue here? There are multiple, one being centered around the All Writs Act, which in a nutshell, allows courts to make a company turn over a customer's data to law enforcement.[1] The act reads, "The Supreme Court and all courts established by Act of Congress may issue all writs necessary or appropriate in aid of their respective jurisdictions and agreeable to the usages and principles of law; an alternative write or rule nisi may be issued by a justice or judge of a court which has jurisdiction".[2]
The Apple's main issue with such a request is the apparent risk of all customer data by legal precedent. Never before has a federal court granted the government to force companies like Apple to weaken its security system. This issue could easily be categorize seem to belong to the legislature.
The legal argument Apple is expected to use can be summed up like this: Code is protected speech, so the government can't compel Apple to write a new version of iOS any more than it can force an author to write a story. There is some precedent that code is protected speech.[3] Proving that code is protected speech isn't the biggest obstacle Apple faces. Core to Apple's argument against writing a new version of its operating system is that, by complying, it will make its customers less secure.[4]
Whatever the outcome of this current case, the disagreement will have a significant legal impact for the future of digital privacy in the United States.
[1] The All Writ Act, 28 U.S.C § 1651 (1789).
[2] Id.
[3] David Goldman, Apple's Case Against the FBI won't be easy, CNN (Feb. 25, 2016 10:39 AM), http://money.cnn.com/2016/02/25/technology/apple-fbi-court-case/index.html?iid=SF_LN.
[4] Id.
Photo Source: https://www.google.com/url?sa=i&rct=j&q=&esrc=s&source=images&cd=&ved=0ahUKEwiEsOmn0OvLAhVE1CYKHSFLA0MQjBwIBA&url=http%3A%2F%2Fwww.hdwallpapers.in%2Fdownload%2Fthink_different_apple-1680×1050.jpg&psig=AFQjCNEXjBnl83KMr6BETq-O_1FCFAO7Dw&ust=1459537843768178