By Samuel Rosen
Since launching in 2008, Spotify has become a game-changer for music fans around the globe. To this day, Spotify has amassed upwards of 188 million subscribers across 183 markets, making it the most popular music streaming platform in the world.[1] But how exactly does Spotify have permission to do all of this? Spotify gains access to catalogs of millions of songs using two types of licenses, (1) sound recording license agreements and (2) musical composition license agreements.[2] Sound recording license agreements cover the rights to the recording of the song itself.[3] When getting these licenses, Spotify deals with the following three juggernauts of the recording industry: (1) Universal Music Group, (2) Sony Music Entertainment Group, and (3) Warner Music Group.[4] There are also smaller groups to cover digital recordings from independent labels.[5]
However, it gets a bit more complicated regarding composition licenses. There are two components to composition licenses that Spotify needs to secure and pay out to stream music on its platform.[6] These are mechanical royalties and performance rights.[7] Mechanical royalties are paid to the owner of the composition copyright. In a relatively new development, mechanical royalties are mainly distributed through The Mechanical Licensing Collective. This was established pursuant to the passage of the Music Modernization Act of 2018.[8] Since its formation, the Mechanical Licensing Collective has been heralded as a success, distributing almost $700 million in royalties to various rights holders.[9] Performance royalties are paid to songwriters and publishers when music is performed or played publicly, such as in a bar, restaurant, baseball stadium, or on Spotify.[10] These royalties are usually paid out through organizations such as the American Society of Composers, Authors, and Publishers (ASCAP). These groups license songs to be played publicly and then distribute the royalties to their members.[11]
If you are confused, you are not alone, and unsurprisingly, the various complex processes involved in licensing have yielded litigation over the years. A prime example of this comes from a 2018 lawsuit for copyright infringement filed by Wixen Music Publishing.[12] While not one of the big three music publishing companies listed above, the complaint notes that "Wixen administers more than 50,000 songs written and/or owned by its more than 2,000 clients, including songs by some of the most popular and acclaimed musical artists of the last 100 years."[13] The complaint further states, "Spotify has repeatedly failed to obtain necessary statutory, or "mechanical," licenses to reproduce and/or distribute musical compositions on its service. Consequently, while Spotify has become a multibillion dollar company, songwriters and their publishers, such as Wixen, have not been able to fairly and rightfully share in Spotify's success, as Spotify has in many cases used their music without a license and without compensation."[14] Specifically to Wixen, it alleged that Spotify failed to gain the appropriate licenses to certain songs it owns and that the licensing agency that Spotify had used to attempt to gain the proper licenses was "ill-equipped" to do so.[15] The lawsuit ended up settling for an undisclosed sum.[16] While the Music Modernization Act helped streamline royalty payouts and mitigate some of the issues in the Wixen suit, the complexities of licensing schemes still leave room for future litigation over rights and payout schemes.[17]
[1] About Spotify, Spotify, https://newsroom.spotify.com/company-info/ (last visited Oct 26, 2022).
[2] Michelle Castillo, Spotify IPO filing reveals how insanely complicated it is to license music rights, CNBC, https://www.cnbc.com/2018/02/28/how-spotify-licenses-and-pays-for-music-rights.html.
[3] Id.
[4] Id.
[5] Id.
[6] Id.
[7] Id.
[8] Dale Kawashima, Kris Ahrend Interview – CEO of The Mechanical Licensing Collective, Songwriter Universe (Mar. 24, 2022), http://www.songwriteruniverse.com/kris-ahrend-the-mlc-interview-2022.htm.
[9] Ashley King, MLC Says Nearly $700MM In Royalties Distributed to Members, Digital Music News (Oct. 24, 2022), https://www.digitalmusicnews.com/2022/10/24/mlc-royalties-distributed-to-date-2022.
[10] Mechanical Royalties vs. Performance Royalties: What's the Difference?, Royalty Exchange (Jan. 31, 2019), https://www.royaltyexchange.com/blog/mechanical-and-performance-royalties-whats-the-difference
[11] About ASCAP, ASCAP, http://www.ascap.com/about-us (last visited Oct 25, 2022).
[12] Complaint at *1, Wixen Music Publishing Inc., v. Spotify USA Inc, No. 2:17-cv-09288, 2017 WL 6663826 (C.D.Cal. Dec. 29, 2017).
[13] Id. at *4.
[14] Id. at *1.
[15] Id. at *7.
[16] Amy X. Wang, Spotify Settles Its $1.6 Billion Publishing Lawsuit, Rolling Stone (Dec. 20, 2018), https://www.rollingstone.com/pro/news/spotify-settles-its-1-6-billion-publishing-lawsuit-771557.
[17] See Andrew Flanagan, New Music Law Expedites A $1.6 Billion Lawsuit Against Spotify, NPR (Jan. 3, 2018), https://www.npr.org/sections/therecord/2018/01/03/575368674/sweeping-new-music-law-expedites-a-1-6-billion-lawsuit-against-spotify (describing how the music modernization act, which at the time was not yet in effect, will create a central database that identifies which songwriter and/or publishers are entitled to royalties.)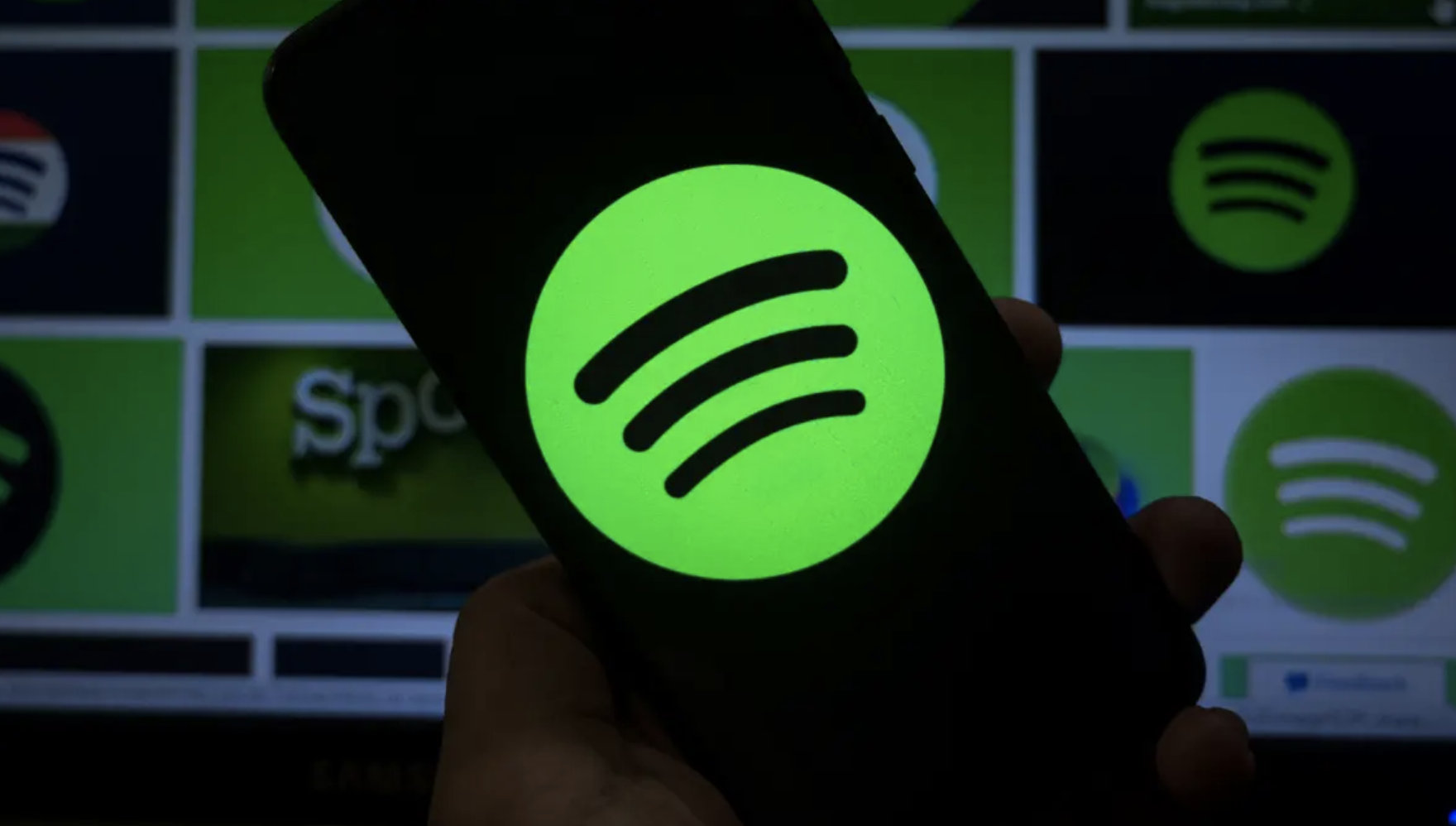 Image Source: https://images.complex.com/complex/images/c_crop,h_1063,w_1890,x_13,y_284/c_fill,f_auto,g_center,w_1200/fl_lossy,pg_1/fdrkedcwuz1hbrlzoa7y/spotify-getty-nurphoto